Roust Group is launching its flagship Russian Standard vodka brand in China following the signing of a partnership with local business Beijing Soko.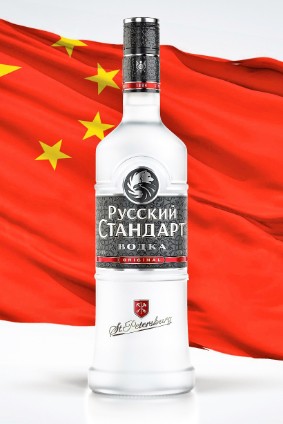 The expansion represents "another step" towards becoming a leading player in the global premium vodka market, said Mark Wood, regional GM of Asia Pacific at Roust. He added: "We are confident that our brands are positioned well in the Chinese market and we look forward to growing our sales and market share quickly."
Dmitry Sokolov, the owner of Beijing Soko, said he is "confident" that Russian Standard would be a success in China.
The St Petersburg-produced vodka currently sells in the region of 3.6m cases per year in over 85 markets across Europe, the US and Asia, according to Roust.
The Russian conglomerate, which has a roster of vodka brands including Green Mark, Parliament and Zubrówka, is expecting to increase its Asia-Pacific volumes by 20% to more than 2.15m litres in 2020, thanks to growth in markets such as Australia and Japan.
In the second quarter of 2020, the company's international sales were up 14% on the same period in 2019, it said.
Vodka in China - Volume Trends 2014-2023
Source: GlobalData
China is a healthy fishing ground for vodka brand owners. According to GlobalData, vodka volumes in the country have risen from 930,000 nine-litre cases in 2014 to 1.7m last year - a leap of almost 83% in just five years. The performance is set to continue, GlobalData believes, with volumes set to approach 2.4m cases in 2023, representing a massive 156% increase over the ten-year period.
How to win in vodka in the US - A history lesson - Click here for a just-drinks comment
---