A UK low-alcohol spirits producer has relaunched its Willow brand with a revised 0.5%-abv strength and added CBD.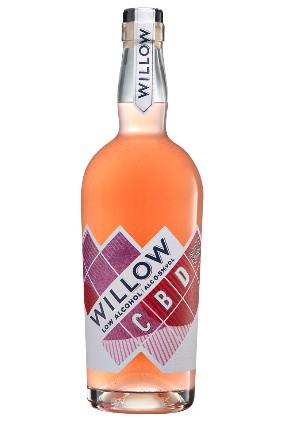 Rock Steady Bars said today Willow, which was released last year, has had its abv reduced from 4.4% to nearly zero after a consumer review. The drink now also contains a 15mg CBD infusion.
Rock Steady Bars, which owns three north London bars housed in former public toilets, said the lower abv will further boost Willow's "commercial potential". The company said the added CBD is a "deliberate move to 'game change' the no- and low-alcohol category".
"Dropping the abv makes commercial sense; it's what consumers want," said Rock Steady Bars' founder, William Borrell. "However, we're less about being evangelical and more about taking a distinctively laid-back and recreational approach to no/low - hence the CBD. There's little or no point in trying to be preachy - people just want to chill out and enjoy an adult drink.
"By tapping into the benefits of the world's most famous functional plant, Willow enables them to do just that."
"It's still really hard for black and brown entrepreneurs to raise capital in CBD" - Tanisha Robinson, CEO of CBD beverage company W*nder
---