Recent research from The IWSR and just-drinks has identified the key markets and trends that will drive the spirits category in the years to come.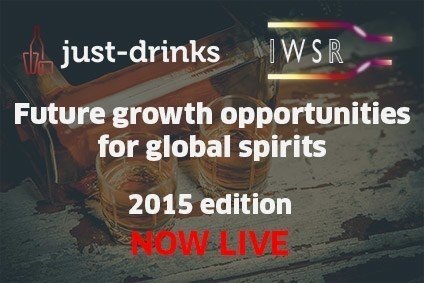 The report, entitled 'Future growth opportunities for global spirits', flags three main market opportunities: the emerging middle class in China, the Travel Retail channel and the US. At the same time, a group of emerging markets, including the four MINT countries - Mexico, Indonesia, Nigeria and Turkey - and three others - South Africa, Vietnam and the Philippines - also hold strong potential for spirits.
The report refers to the seven markets as the "Magnificent Seven".
While the Government crackdown on extravagant spending in China has hit the higher-end Cognac and Scotch whisky categories, the report suggests China's emerging middle classes offer "strong future growth prospects" for both segments as well as for other spirits. While the report suggested products such as ultra-premium and prestige Cognacs will not get back to their historic highs of 2011, premium Cognac "is acquiring an ever-greater significance off a small base" and, along with super-premium products, "is set to drive further growth to 2019".
The report adds that premium and standard Scotch are the "likely growth engines through to 2019", with the latter overtaking super-premium in 2014.
In the US, the report notes that economic and demographic trends are combining to offer a positive environment for spirits companies. In particular, whisky categories are expected to benefit but the report also states that the outlook for Cognac is also positive, while flavoured spirits will continue to be a growth area.
Indeed flavoured spirits is one of the category "hotspots", the report has identified, along with whisk(e)y, prestige brands and under-premiumised categories.
As an "epilogue", the report includes the growth in the craft sector as both a threat and an opportunity for international spirits companies. While the growth of craft spirits has been underpinned by the increasing popularity of locally-produced products and younger consumers eschewing big brands, it nevertheless offers opportunities.
"Countering the craft threat is a challenge for the major multinationals, but also a major profit opportunity," the report states. "For larger spirits companies, responses to the craft threat include brand development or acquisition; bearing in mind the risks associated with NPD, expect a number of craft brands to be snapped up by larger players in the near future."
---