Remy Cointreau's Westland Distillery Garryana Edition 4|1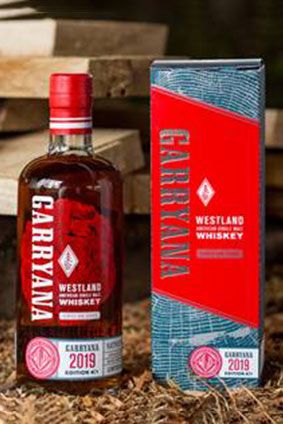 Category - Spirits, whiskey, US, single malt, 50% abv
Available - From next month
Location - Available worldwide
Price - SRP of US$149.99 per 75cl bottle, limited to 3,750 units
Seattle-based Westland Distillery has announced details of this year's edition of its Garryana series of single malt whiskies. Following on 12 months after the 2018 iteration, Garryana 4|1 comprises liquid that has spent time in white oak - Quercus garryana – and Pedro Ximenez Sherry casks.
A total of 3,750 bottles of the no-age statement whiskey will be available, signifying a marked rise on last year's 1,638 units.
Remy Cointreau acquired Westland in late-2016 for an undisclosed fee.
American whiskey - Volume Trends 2013-2022
Source: GlobalData
The American whiskey category is currently in boom mode, with volumes jumping by just over 20% between 2013 and 2017. Research from GlobalData shows this growth is set to continue, as volumes are predicted to break 43.5m cases in 2022, a near-60% increase over a ten-year period.
Why brown spirits is behind the low- & no-alcohol curve - Click here for a just-drinks comment
---