Sales for Remy Cointreau's most recent quarter are expected to drop by 26%, with the group warning that declines in the current quarter will be even sharper.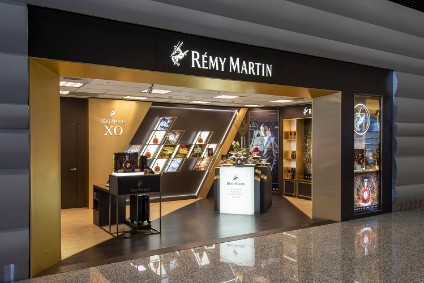 In an update today, the Remy Martin Cognac owner said that the final quarter of its fiscal year - January to March - was heavily impacted by the COVID-19 outbreak in China. However, sales for April to June will show greater declines because of the coronavirus's spread to the US and Europe and ongoing disruption to Global Travel Retail.
Despite the warning, Remy Cointreau, which is due to announce its fiscal-2020 results on 29 April, remains confident it can get through the crisis "and emerge even stronger". According to the company, stores in Greater China are now reopening as well as "some restaurants and bars". However, the group flagged that wholesalers will destock before buying again, possibly around Mid-Autum Festival at the start of October. This, combined with weakness in GTR and an "expected deterioration" of trends in the Americas and Europe, the Middle East & Africa will lead to a bigger slump in fiscal Q1 sales than in the previous quarter, Remy said.
The declines will mark a reversal for Remy, which in fiscal-2019 results last year posted an 8% increase in underlying sales.
Remy has spent the past few years recovering from a downturn in China caused by the crackdown on conspicuous consumption among government officials. The company reduced its exposure to China with a new focus on sales in North America. However, according to company figures, in fiscal-2019, Asia Pacific remained the company's most important region, accounting for 44% of group Cognac sales.
Will China bite again to tarnish Chapoulaud-Floquet's Remy Cointreau legacy? - Click here for a just-drinks comment from last year
---