Remy Cointreau has unveiled a EUR300 (US$330) plinth for its limited-edition AEN Metaxa.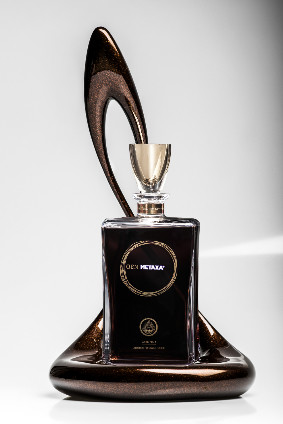 Thirty Everness plinths, created by Greek designer Dimitris Tsigos, will be available and each piece can be personalised, Remy said. It will only be made available with proof of purchase of the high-end Metaxa iteration, or by sending Remy the serial number of a pre-owned AEN decanter.
AEN Metaxa was the oldest blend released by House of Metaxa, with distillates aged between 20 and 80 years, when it was launched in 2008. Just 1,888 bottles were initially made available.
Metaxa is a blend of brandy and wine, invented by Spyros Metaxas in 1888.
Last month, Remy posted a lift in sales and profits for the first half of its financial year, despite continued challenges in China. Bernstein analysts called the results "subdued", while Societe Generale said negative organic trends should reverse in H2.
---