Ramborn Cider Co's Meadow Orchard Ice Cider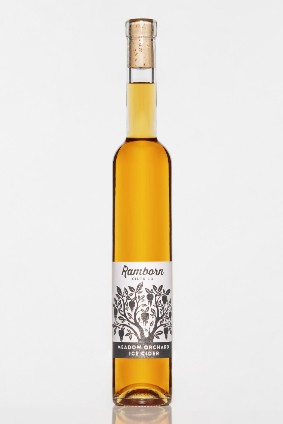 Category - Cider, 11% abv
Available - From this month
Location - Available worldwide to both the on- and off-premise channels
Price - Not specified, available in 37.5cl bottles
Luxembourg-based cider producer Ramborn Cider Co has lined up the worldwide roll-out of a limited edition variant.
Meadow Orchard Ice Cider, announced today, has been created to "tap into the increasing global demand for inventive ciders", the company said. A total of 8,000 37.5cl bottles of the ice cider will be available.
Produced using apples "that would otherwise have gone to waste", Meadow Orchard is produced by freezing the juice from harvested apples then fermented over a period of months.
"Ice cider has been growing in popularity around the world over the last few years, with some of the best and most noted cider players getting involved," said Ramborn's president of products & marketing, Adie Kaye. "We're hugely proud of our first attempt and especially of turning what was effectively 'waste' into something premium and complex."
The next big thing in North American beer is…? - Click here for a just-drinks comment
---