Quintessential Brands Group's Greenall's Blueberry Gin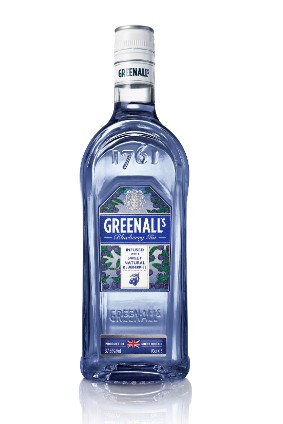 Category - Gin, 37.5% abv
Available - From March
Location - UK, with international markets to follow over in next few months
Price - RRP GBP15.50 (US$20) per 70cl bottle
Quintessential Brands Group has added a blueberry variant to its Greenall's Gin line up. Greenall's Blueberry Gin is made by infusing Greenall's Original London Dry Gin with blueberries.
The brand rolled out to wholesalers and the on-premise last month, with a wider launch to the UK off-trade, including Tesco, scheduled for May. A global roll out is planned for the next few months, the company said.
Rob Curteis, global marketing director for Greenall's Gin, said: "With its zero-sugar content, cool fruity flavour, striking blue hue and unmistakable gin character, Greenall's Blueberry Gin is right on trend for today's consumers."
Greenall's Blueberry Gin was created by master distiller Joanne Moore, at Quintessential's G&J Distillers facility in Cheshire.
The launch will be supported by a "six-figure digital and ATL media investment".
"Irish whiskey and gin can't rest on their laurels" - Interview, Shane Hoyne, CMO, Quintessential Brands
---