Quintessential Brands' Champs-Alizé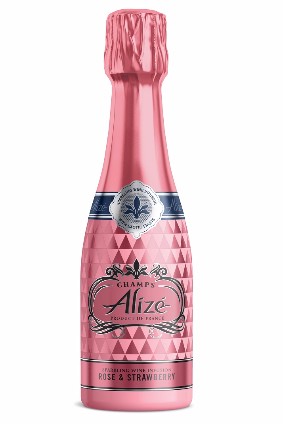 Category - Sparkling wine infusion, 5.5% abv
Available - From this week
Location - UK with other markets to follow "in the months ahead"
Price - RRP GBP3 (US$3.99) per 20cl single-serve bottles
Quintessential Brands has launched a sparkling wine infusion under its Alizé brand. Champs-Alizé comes in two flavours – Passion Fruit and Rose & Strawberry. The company said the launch aims to tap into "the growing trend for sparkling wine and the growing popularity of wine-based cocktails amongst the target audience of young professional women".
Champs-Alizé will be available in both the on- and off-premise, with the company highlighting the importance of the Christmas trading season.
Quintessential acquired the Alizé brand in 2015, from French American Vintners.
Last week, Quintessential lined up a new look and new recipe for its Greenall's Sloe Gin brand.
---