Ohio-based Queen City Hemp has lined up nation-wide shipping for its CBD seltzer range, as the US prepares for a hemp boom.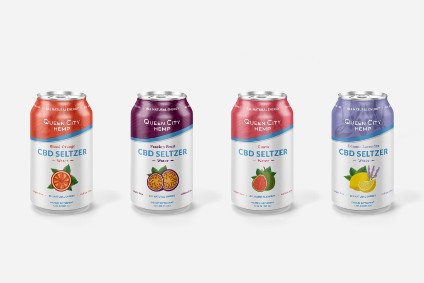 The company, which claims to make America's "first CBD seltzer brand" said last week that it has expanded product availability from 21 to 50 states. The move comes less than a month after US President Donald Trump signed the Farm Bill into law.
The Farm Bill sees commercial production of hemp become legal in the US, as long as it contains less than 0.3% of psychoactive component THC. The plant was previously listed under the Controlled Substances Act.
"As America's first CBD seltzer brand, we've made it a priority from day one to deliver clean, premium, hemp-derived products that people feel good about consuming," said Nicholas Balzer, co-founder & CEO of Queen City Hemp. "Our infused seltzers provide all-natural energy without a caffeine or sugar crash, making them a great alternative to sodas, coffee or energy drinks."
Queen City Hemp's line up includes Guava, Blood Orange, Lemon Lavender and Passion Fruit flavours as well as newly-released limited edition lime flavour, The Lazarus Lizard. The company describes the products as guilt-free CBD wellness drinks, "free of sugar, sodium, caffeine, calories and artificial flavours".
The future of cannabis in the drinks industry - Click here to download the free report from just-drinks FUTURES
---