Full-year net losses narrow to US$1.1m from $1.5m in 2014
Sales in calendar-2015 come in flat, up 0.3% to $13.6m
Operating losses reduced to $756,000 from $1.8m
Q4 net losses grow to $545,000 from $339,000 in Q4 '14
Sales in last three months of 2015 rise by 11% to $2.7m
Operating losses come in at $438,000 versus $669,000
A strong top-line performance in the final quarter has brought full-year sales to parity for Jones Soda, with net losses also narrowing in the year.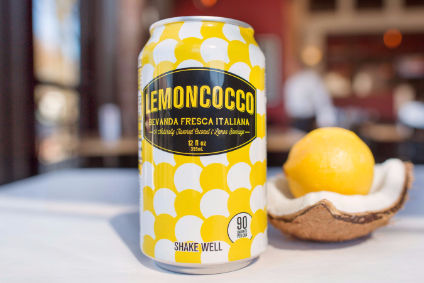 The US soft drinks company, which operates across North America, said yesterday that its sales in the last three months of last year were up by 11%. Despite a 2% dip in sales in the first nine months of 2015, Jones' full-year top-line came in level with 2014, at US$13.6m.
Although net losses increased in the fourth quarter, due to a one-off office rent adjustment in the corresponding period in 2014, the company managed to reduce its net losses slightly in the year.
"We are pleased with the increased revenue for the fourth quarter and fiscal year," said CEO Jennifer Cue. "Despite the weakness in the Canadian dollar, we were still able to show double-digit revenue growth in our core business fuelled by increases in case volume.
"Looking forward in 2016," Cue added, "we anticipate strong revenue momentum from our new private-label partnership with 7-Eleven, Inc. and the launch of our new brand, Lemoncocco (launched late last year)."
To read Jones Soda's official results statement, click here.
---