The countdown to ProWein, which starts on Sunday, continues. Here's part three of our preview: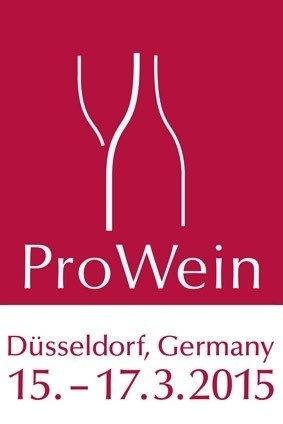 Trade body English Wine Producers (Hall 9, A50) will be hosting seven of the country's wineries: Bolney Wine Estate, Chapel Down, Gusbourne Estate, Hattingley Valley, Hush Heath, Ridgeview Wine Estate and Camel Valley. "With the export market growing in importance for English wines, ProWein is definitely a 'must-do' event for us," said Trustram Eve, EWP's marketing director. "There will be an exciting range of still and sparkling wines on show this year – with some producers also showing their beer and cider." English sparkling wines will also be featured in a tutored tasting on the Falstaff Stand (Hall 13, F10), on Monday from 4.30-5.30pm.
The vspt.wine.group (Hall 9, E42) will be hosting six wineries from the group: San Pedro, which is celebrating its 150th anniversary; Tarapacá, Santa Helena, Leyda, La Celia and Tamarí. Executives from each of the wineries will be on the group's stands to meet with customers and distributors.
Anivin de France (Hall 11, A129) will be exhibiting 112 "award-winning" Vin de France wines. The wines were recognised in the Best Value Vin de France Selection 2015 competition judged by a group of international buyers.
---