The Coca-Cola Co's Dasani Drops Infusions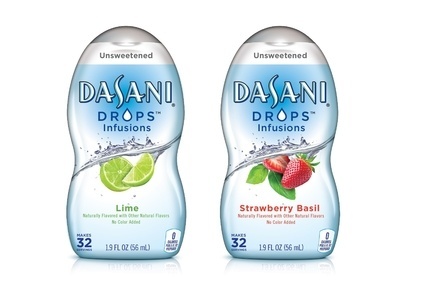 Category - Soft drinks, liquid flavour enhancers
Available - From this week
Location - US, nation-wide
Price - SRP about US$4 per 1.9floz (5.6cl) bottle. Each bottle contains 32 servings
Distribution - The Coca-Cola Co
Coca-Cola has launched a new range of Dasani Drops that includes Strawberry Basil and Lime flavours.
Dasani Drops Infusions is unsweetened and follows the Dasani Drops Sparkling range, which was released in October 2013. Dasani Drops is a so-called liquid flavour enhancer that designed to be added to water.
The brand was first unveiled in 2012.
---