Pernod Ricard's Jameson Deconstructed range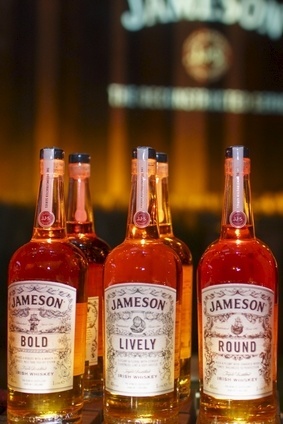 Category - Spirits, whiskey, Irish, 40% abv
Available - From 2016
Location - Global Travel Retail
Price - SRP of EUR36 (US$41) per bottle
Pernod Ricard has launched a Travel Retail-exclusive range for its Irish whiskey, Jameson.
The Deconstructed series is made up of three expressions - Bold, Lively and Round - and aims to bring new consumers into the Irish whiskey category. The expressions are each based on a "defining characteristic" of Jameson.
Bold - Influenced by pot still whiskey
Lively - Influenced by grain whiskey
Round - Influenced by the wood contribution
The expressions were unveiled last night in Cannes at the Tax Free World Association exhibition.
To read a blog of the TFWA show, click here.
---