More or Less Drinks Co's Get More Minerals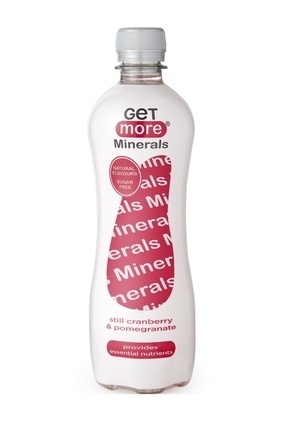 Category - Water, flavoured
Available - From this month
Location - UK, off-trade, in branches of Tesco
Price - SRP of GBP1.45 (US$2.15) per 50cl bottle
More or Less Drinks Co has launched an added-vitamin flavoured bottled water beverage that claims to contain 15% of the recommended daily allowance of calcium, magnesium and potassium.
The cranberry & pomegranate flavoured Get More Minerals contains nine calories and is targeted at consumers looking to rehydrate after sports and activities, the company said. It is available exclusively from Tesco stores in the UK.
SodaStream this week launched in the US a range of low-calories flavours, SodaStream Naturals, for its home carbonation platforms.
---