Lucozade Ribena Suntory's Lucozade Energy Reduced Sugar Tropical Fusion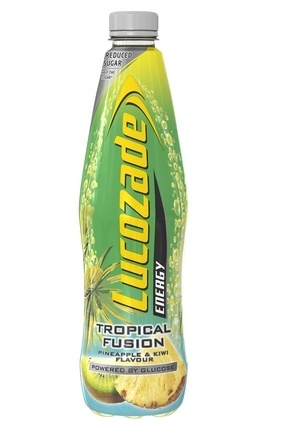 Category - Energy drinks, soft drinks, reduced sugar
Available - from this month
Markets - UK
Price - TBC
Lucozade Ribena Suntory is capitalising on the low sugar trend with the launch of a reduced sugar energy drink under the Lucozade brand.
Lucozade Energy Reduced Sugar Tropical Fusion is a blend of pineapple and kiwi fruit with half the sugar of "regular soft drinks".
The product will be available in 38cl, 50cl, six-pack and one-litre formats.
The launch will be supported by sampling events.
Earlier this year, the company launched a Mango Passion Fruit variant.
---