Diageo's Cardhu Gold Reserve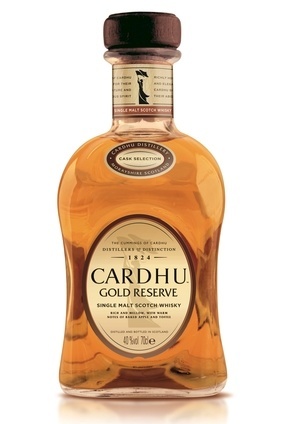 Category - Spirits, Scotch whisky, single malt, Speyside, 40% abv
Available - From this month
Location - Western Europe; available in UK in Tesco and specialist whisky stores.
Price - SRP of GBP35 (US$56) per bottle
Distribution - Diageo
Diageo has launched its second Cardhu extension of the year with the release of Cardhu Gold Reserve.
The varient is aged in toasted oak and described as having a toffee and fruity finish. It is available as a single bottle or in a GBP55 gift set that includes bars of gold chocolate to pair with the whisky, and a candle from perfumer Angela Flandersy.
The gift set also contains two balloon glasses and a booklet containing cocktail recipes.
Cardhu Gold Reserve follows the release of Cardhu Amber Rock in February.
---