Global bartender symposium P(our) will return for a third year, this time at a bigger venue.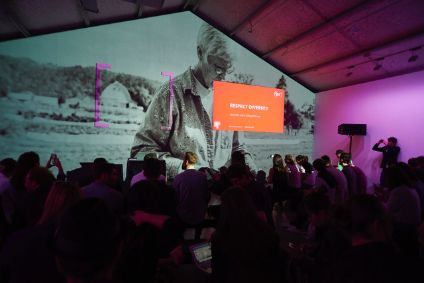 The not-for-profit event designed to educate bartenders will take place in Le Palais de Tokyo, Paris, on 3-4 June. The 2018 event will centre around the theme of Perfection.
The new venue will boost capacity by 30%, the organisation said. The two-day event features talks, workshops and discussions from drinks experts as well as people from outside the industry. Last year's symposium was held at La Maison Rouge.
"The symposiums are always designed to evoke a real mix of emotions and this year is no different," said co-founder Monica Berg. "Exploring perfection will be equally as inspiring, uncovering a range of personal connections to perfection that we may have not seen or considered before. As our industry continues to grow, so do the people in it, and we truly believe that the world is ready to address this huge and philosophical topic."
P(our) was founded in 2016 by bar industry heavyweights Alex Kratena, Ryan Chetiyawardana, Jim Meehan, Simone Caporale, Monica Berg, Joerg Meyer and Xavier Padovani. Last year's symposium centred around gender. P(our) is funded by donations from the drinks industry.
---