Portmore Rums' Jamaica Cove Black Pineapple Rum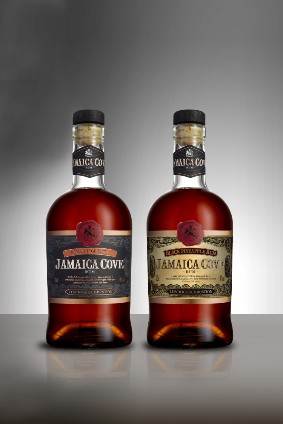 Category - Rum, flavoured, 40% abv
Available - From this month
Location - UK, in both the on- and off-premise
Price - SRP of GBP22 (US$29) per 70cl bottle
Distribution - Mangrove
UK company Portmore Rums has launched its second product, a Jamaican rum flavoured with pineapple. Jamaica Cove Black Pineapple Rum is a blend of Jamaican pot and column stills rum, with pineapple. It is aged for three years and targets the cocktail occasion.
The launch follows the release earlier this month of Jamaica Cove Black Ginger Rum 1750, which is flavoured with ginger, lemongrass and citrus. Both rums are handled in the UK by Mangrove.
The Jamaica Cove range was initially called Jamaica Inn. However, the name was changed after the soft launch because it was felt that Jamaica Cove would work better in markets beyond the UK, a spokesperson for the brand told just-drinks.
Mangrove MD Nick Gillet said: "Jamaica Cove Black Pineapple Rum, alongside Black Ginger Rum, are quality additions to the Mangrove portfolio. The infusion of pineapple - which is an increasingly popular ingredient amongst bartenders - with a quality Jamaican rum offers greater depths of flavour for creative cocktail making."
---