PopcornSutton's Popcorn Sutton Barrel Finished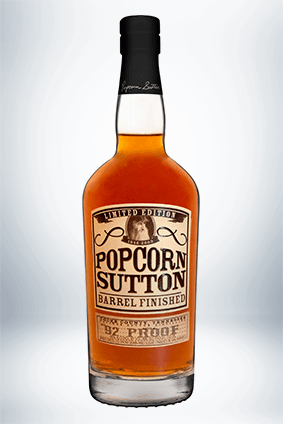 Category - spirits, 46% abv
Available - From 16 March
Location - US, in Tennessee, North Carolina, Texas, Colorado and Ohio
Price - US$49.99 per 75cl bottle
Popcorn Sutton has released its first brown spirit. Barrel Finished is finished in charred oak barrels for "more than three years". The product is distilled by Popcorn Sutton Distilling and barrel finished in the hills of Cocke County, Tennessee.
Megan Browning Kvamme, CEO of Popcorn Sutton Distilling, said: "There's a tremendous amount of momentum right now behind craft-distilled brown spirits among both men and women.
"When you couple this with the re-emergence of the classic cocktail culture, specifically among Millennials, and our ongoing commitment to Popcorn's legacy, we're confident in our decision to enter this segment."
The release of Popcorn Sutton Barrel Finished follows the company's recent launch of a new brand and bottle for its flagship 'Original Small Batch Recipe' expression.
---