Plain packaging for alcohol and sugary soft drinks could cost some of the world's biggest beverage companies billions in value, a new report has claimed.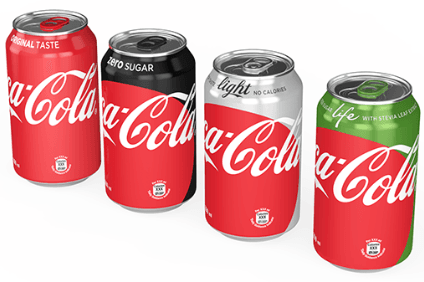 Anheuser-Busch InBev faces an estimated US$43.3bn loss in total enterprise value if future legislation forces it to remove logos from its products, according to a study by research company Brand Finance. Meanwhile, spirits & wine maker Pernod Ricard would lose just over $10bn in value, and The Coca-Cola Co an estimated $47.3bn. All numbers are in absolute terms and are based on the entire value of the company, including brand assets and brand strength.
The Brand Finance report outlines what might happen to the global beverage industry if lawmakers around the world copied legislation currently being used to curb cigarette sales. In countries including the UK, France and Australia, tobacco can only be sold in plain packaging, and the report says the move may have set governments on a "slippery slope" to enacting similar laws on alcohol, soft drinks and some foods.
As a company PepsiCo would have the biggest exposure to any law, with 27% of its total enterprise value at stake, equal to $43bn.
The report extrapolated the effect to the global beverage industry, estimating that there would be least $293bn in total implied loss.
"To apply plain packaging to alcohol, confectionery, savoury snacks, and sugary drinks would render some of the world's most iconic brands unrecognisable, changing the look of household cupboards and supermarket shelves forever," the report said.
Brand Finance releases an annual list of the world's most powerful brands by enterprise value, and used the same methodology to create the plain packaging report, it said. The methodology gives a value to the company's brands based on the percentage of revenues that would have to be paid for the use of the brands if they were owned by a third party.
Correction: This article initially stated that the Brand Finance figures were for sales. The figures are instead based on enterprise value of the companies.
---