Pickering's Gin's Pickering's Pink Grapefruit & Lemongrass Gin Liqueur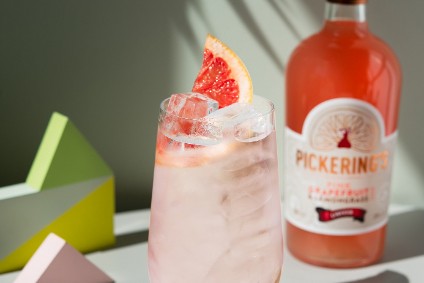 Category - Liqueur, gin liqueur, 20% abv
Available - From this month
Location - UK retail
Price - GBP19.95 (US$27) per 50cl bottle
Edinburgh-based Pickering's Gin has launched its first gin-based liqueur, designed to celebrate the brand's recommended garnish for a gin and tonic - pink grapefruit.
Bottled at 20% abv, Pickering's Pink Grapefruit & Lemongrass Gin Liqueur combines a tweaked version of the core Pickering's gin - a Bombay-style recipe dating from 1947 - with lemongrass and grapefruit pulp and juice.
Said to feature notes of lemongrass, cardamom and juniper, the new product aims to offer an alternative to traditional "pamplemousse" liqueurs.
"Drinking responsibly is about watching not only how many alcoholic drinks we consume, but how strong our drinks are and what they're made with," said Stevie Watson, UK brand ambassador for Pickering's. "Sitting at 20%, our fruity new expression perfectly fits into the forming trend for lower alcoholic, spritz-style drinks."
---