PIAFF Group's Champagne PIAFF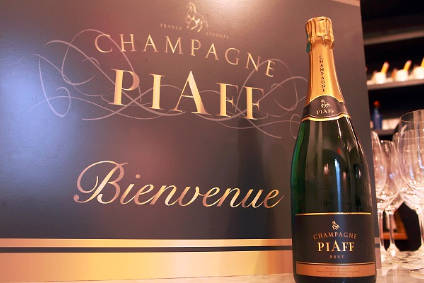 Category - Champagne, 12% abv
Available - From November
Location - Global, with a focus on the US and UK
Price - RRP GBP34 (US$41) - Brut, GBP44 ($53) - Blanc de Blancs
New Champagne house PIAFF will launch a Brut and a Rose Champagne in the US this November. In 2017, the company will follow with a Blanc de Blancs and a Vintage.
The brand will roll out to the UK and Canada in 2017.
Champagne PIAFF was started by South African winemaker Laurie Kempster, who registered the packaged Champagne. The holding company was formed later, in the UK. The firm is currently seeking investors.
PIAFF said it would use e-commerce to reach consumers.
"It is the first Champagne House to have launched since the dawn of the Internet, and it is unencumbered by old-fashioned thinking and existing restrictive distribution relationships," the firm said. "This means that customers can have a direct, authentic relationship with the brand and its makers, rather than only through distributors and retailers."
---