Phusion Projects Four Loko Black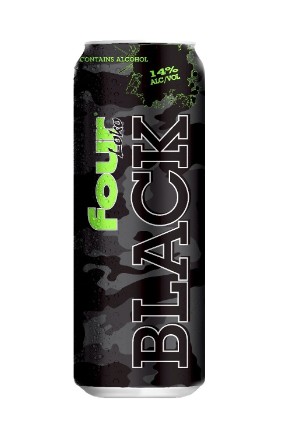 Category - Flavoured malt beverage, 14% abv
Available - From this month
Location - US, nation-wide
Price - US$2.99 per 23.5oz can
Phusion Projects has launched its second mystery flavour Four Loko malt beverage as it encourages consumers to "decipher what it is".
Four Loko Black, available in 23.5oz cans, has no obvious flavour cues, with Phusion Projects claiming it is keen to "create excitement" among Four Loko fans. "Four Loko has always been a brand that connects directly with our fans and this new product gives them another opportunity to create their own Four Loko stories," the company said.
Four Loko Black follows Four Loko Gold as the second mystery flavour in the brand's Camo can series and is currently rolling out across the US. Black and Gold are both 14% abv. Phusion said it is committed to "operating as a responsible member of the alcoholic beverage industry".
---