Phillips Distilling Co's UVGO RTD cocktails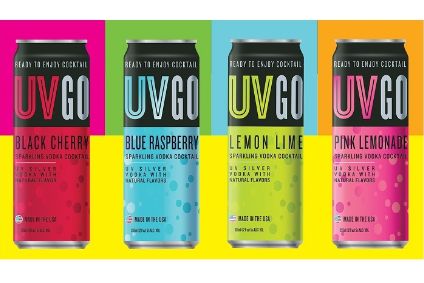 Category - RTD cocktails, pre-mixed drinks, 5% abv
Available - From this Summer
Location - US
Price - US$9.99 per four-can pack
US spirits company Phillips Distilling Co has entered the ready-to-drink (RTD) cocktail category with its UV Vodka brand. The UVGO line will launch in four flavours including: Blue Raspberry, Lemon Lime, Black Cherry and Pink Lemonade. It will be sold in four-packs of slim 12oz cans.
The sparkling cocktails are made with UV Vodka and contain fewer than 150 calories per can.
"Our consumers want great tasting, convenient options to satisfy their busy lifestyles," said Mike Duggan, CEO of Phillips Distilling Co. "Now they can have flavourful, grab-and-go cocktails that are ready for anything."
Phillips Distilling Co said the RTD line-up will launch this summer via the off-premise "in all major markets".
Boom or bust for gin, the future for Anheuser-Busch InBev and Diageo's Capital Markets Day - The just-drinks Analyst
---