Chivas Brothers' 2020 Distillery Reserve Collection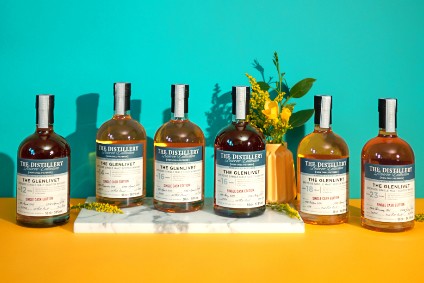 Category - Spirits, whisky, Scotch, single malts
Available - From this month
Location - Available direct from Chivas Brother's distilleries
Price - TBC
Pernod Ricard's Scotch whisky arm has released a range of 48 single cask single malt Scotch whiskies from across its distilleries in Scotland. The 2020 Distillery Reserve Collection is a selection of four- to 29-year-old whiskies from Chivas Brothers' 13 Scottish single malt distilleries, including The Glenlivet, Strathisla, Aberlour and Scapa.
The range features ten single cask editions from The Glenlivet including an 8-Year-Old 55.5% abv expression matured in a first-fill barrel and a 25-Year-Old 56% abv single malt from a second-fill butt. A smaller selection of The Glenlivet Distillery Reserve Collection bottlings will also be available from The Glenlivet website to the UK, France, Germany, Austria, Switzerland, Belgium, Netherlands and Denmark.
The whiskies in the collection are from the following distilleries:
Aberlour
Allt A' Bhainne
Braeval
Caperdonich
Dalmunach
Glen Keith
The Glenlivet
Glentauchers
Longmorn
Miltonduff
Scapa
Strathisla
Tormore
Miriam Eceolaza, marketing director for single malts at Chivas, said: "Our distilleries are the beating heart of Chivas Brothers and the Distillery Reserve Collection celebrates the heritage, innovation and style that make each one unique. This one-of-a-kind collection has been hand-selected to showcase the breadth of character and bold flavours single malt distilleries can achieve."
"Health and safety is not incompatible with business continuity" - just-drinks speaks to Chivas Brothers CEO Jean-Christophe Coutures
---