Pernod Ricard has announced further details of the new structure of its operations in the US, a market that the group considers key to its medium-term goals.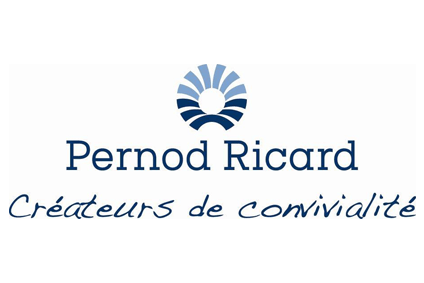 Earlier this year, the wine and spirits company simplified its regional structure in the Americas, with the dedicated Pernod Ricard North America division coming into being. Today, the group detailed the latest moves as part of what it described as its "ongoing business transformation" in the country.
The US changes comprise:
A reorganisation of marketing teams into brand units, which will be "structured around five key moments of conviviality" - 'Let Loose' (Absolut and Beefeater), 'High-end Drinks' (The Glenlivet, Redbreast, Midleton and Powers), 'Hanging out' (Malibu, Kahlua and Seagram's), 'Out to impress' (Avion, Martell, Chivas and Royal Salute) and 'Sharing a drink' (Jameson and Altos)
Updating commercial teams through the creation of four single-state market entities (Florida, California, New York, Texas) , three multi-state divisions (Continental, American, Liberty) and a dedicated chains division. The units will be backed by what Pernod calls a route-to-market "centre of excellence"
The creation of 'New Brand Ventures', a unit that will act as an "incubation division"
On the HR front, Pernod confirmed the following changes:
Julien Hémard, the MD of Pernod Ricard Pacific who is set to be replaced by MD of Pernod Ricard USA Bryan Fry, will assume the newly-created position of chief commercial officer
Jeff Agdern, the senior VP for wines & Champagnes, will move to the same role at New Brand Ventures
James Slack, the VP of marketing at Pernod Ricard China, replaces Agdern
Jonas Tahlin, CEO of Absolut Elyx, will join the division's executive committee. He will keep his current title and responsibilities
Jim Stanski, VP of operations at Pernod's Hiram Walker & Sons unit in Canada, will head up operations for both the US and Canada. Subsequently, Dan Denisoff, the current senior VP of US operations, will leave the company at the end of next month
Finally, a new post of senior VP of corporate communications & CSR will be created Jack Shea, VP of corporate communications in the US, will report in to this new position
"Winning in the US is a top priority for Pernod Ricard," said CEO Alex Ricard. "We must win in this battleground to deliver our group mid-term top line 4% to 5% growth objective."
Separately, Pernod said today that the strategy & insights director at its Irish Distillers unit, Louise Ryan, will become MD for Ireland. Ryan replaces Pat Magee, who is will become GM for Florida.
All of the appointment switches take effect on 1 July, except for Slack's move from China which will occur on 1 September.
---