Pernod Ricard has opened its own wine and spirits store in Mumbai airport that sells more than 40 of its brands.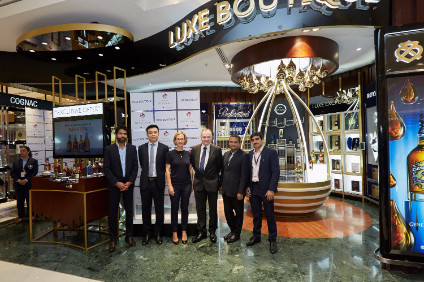 The Luxe Boutique, in terminal 2, features ultra-premium brands including Royal Salute 62 Gun Salute, Chivas Regal 25 Year Old, Absolut Elyx and GH Mumm Champagne & Brancott Estate wines. Pernod said two bottles of Chivas Regal The Icon, each worth US$3,500, were sold the day the store opened late last month.
Kartik Mohindra, Pernod's business head for international brands in India, said: "Indian consumers are increasingly adopting luxury wines and spirits and this unique boutique will provide an exclusive yet intimate brand experience to showcase our entire portfolio."
Pernod's Luxe Boutique follows in the footsteps of Diageo's Johnnie Walker Houses in Asia, one of which is in Mumbai airport. Diageo opened its seventh so-called 'whisky embassy' in Singapore's Changi airport last year. The company describes the outlets, which were first launched in China in 2011, as "part education, part private club, part museum, part retail".
---