Pernod Ricard has partnered with a US mail-order cocktail kit firm to help consumers mix their own Jameson cocktails.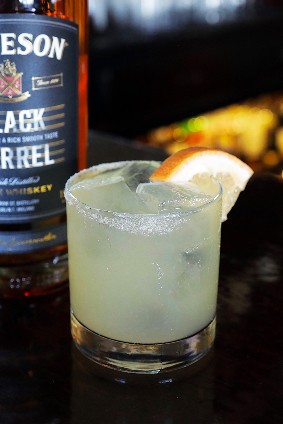 The company has signed an ongoing partnership with Chicago-based Cocktail Courier, a spokesperson for the Jameson brand told just-drinks. Cocktail Courier delivers kits that each come with pre-measured ingredients, including alcohol, mixers, fresh citrus and garnish, accompanied by a recipe card with step-by-step instructions.
The first recipes in the agreement launch ahead of the holiday season and all have a seasonal twist. Four recipes are available to buy through Cocktail Courier, including Jameson Pumpkin Old Fashioned and Brisket Sour.
It is not the first time Pernod has targetted the at-home cocktail occasion. In 2014, the company unveiled the prototype for an internet-connected cocktail maker that could help consumers mix a range of recipes using Pernod spirits brands. Last year, the company said the device, called Opn, would launch at the start of 2018.
A spokesperson for Pernod Ricard did not immediately respond to a request for an update on Opn.
Three cocktail trends for 2019 - Diageo's World Class bartender competition
---