Pernod Ricard will roll out several brands in Cuba, as it looks to capitalise on the country's growing tourism trends.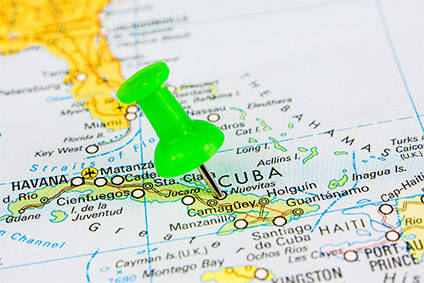 The company told just-drinks that its Havana Club International unit, a joint venture with Cuban state-owned Cuba Ron, is to extend its range on the island to include Absolut Citron, Mandrin and Elyx, The Glenlivet 15 & 18 and Royal Salute 21. The products will be available mainly through the on-trade, from this Summer.
"As tourism grows in Cuba, there is more demand for premium international spirits," a spokesperson for the company said. "Thus, it makes sense for us to offer a wider range to Cuban outlets. Cuban bartenders are excited to have more products available as it will contribute to developing their cocktail-making tradition."
The Royal Salute is new to Cuba. Both Absolut and The Glenlivet were already available, however the company is now offering "higher-end expressions". Other Pernod Ricard brands in the market include Jameson, Ricard and Beefeater.
Havana Club International producers its namesake rum on the island. The company is locked in a bitter dispute with Bacardi over rightful ownership of the Havana Club trademark.
---