FY net profits up 22% to CAD21.9m (US$17m)
Net sales climb 6% to CAD140m
Operating profits jump 27% to CAD34.6m
Q4 net sales up 14% to CAD37.2m
Operating profits surge 30% to CAD12.8m
A decline for Corby Spirit & Wine's core portfolio has failed to dent full-year performance as a renegotiated deal with Pernod Ricard boosted commissions for affiliate brands.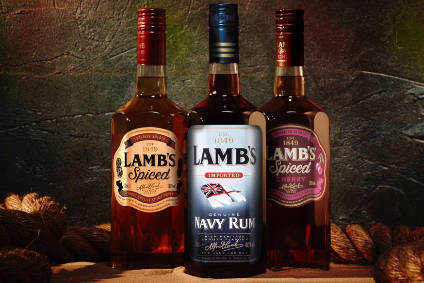 Corby's Lamb's Rum fell by 10% in volumes and 9% in value as retail sales in Canada dropped off by 5%, the company said today. The rum's sales were also disrupted by a distributor switch in the UK, which drove down Corby's overall international performance.
Meanwhile, Corby admitted a setback over the early 2014 US launch of JP Wiser's Rye and JP Wiser's Spiced whiskies. Sales for the Canadian whisky extensions have been disappointing and Corby said it had not met its US targets. It said it has refocused on a smaller number of markets in the US and on more premium brands.
"The consumer demand that was expected did not materialise and these concepts have struggled against long-established brands in an increasingly price competitive segment," the company said.
In Canada, JP Wiser's retail volumes for the fourth quarter were only up 1%, while its full-year performance was essentially flat when compared with last year. The slack volumes came as the overall Canadian whisky market in Canada grew volumes by 3%.
Overall, Corby's own brands, which account for 80% of its portfolio, slipped 3% in volumes and 1% in value.
Despite the declines, the company posted a 22% FY net profits jump to CAD21.9m (US$17m). Corby said the key driver was the increase in commission on Pernod brands, negotiated at the start of the fiscal year and building on an original agreement from 2006. According to Corby's financial statement, commissions were up 40% to CAD23m in fiscal 2016.
Net sales were also up in the 12 months to 30 June, climbing 6% to CAD140m while operating profits jumped 27% to CAD34.6m.
The bottom line was also boosted by a "significant" drop in marketing costs as the company cycled the US launch of JP Wiser's Rye and JP Wiser's Spiced.
---