PepsiCo is to launch limited-edition cans of energy drinks brand Rockstar as part of a sponsorship agreement with one of the biggest video games releases of the year, Cyberpunk 2077.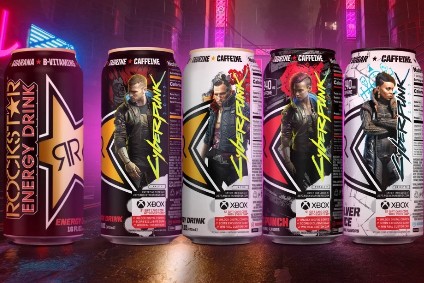 The cans will feature special codes to unlock rewards and prizes related to the game, which will include a digital appearance from actor Keanu Reeves. A limited-edition flavour, Samurai Cola, will also launch ahead of Cyberpunk 2077's release in November.
The tie-up expands PepsiCo's targetting of the video games industry. At the start of this year, the soft drinks giant launched Mtn Dew Amp Game Fuel Zero, a no-sugar product marketed at games players. Mtn Dew also has a number of sponsorship deals with eSports teams, which have become an increasing focus for soft drinks companies as well as brewers. Last year, Anheuser-Busch InBev said Bud Light will be the official beer partner of the Overwatch League, one of eSport's biggest tournaments.
PepsiCo agreed in March to buy Rockstar outright for US$3.85bn. Rockstar was founded in 2001 and operates in about 30 countries.
The rise of adaptogens - the continued evolution of health & wellness in soft drinks - Click here for a just-drinks comment
---