PepsiCo is to expand the US roll-out of its Bubly Drops sparkling flavoured water on the SodaStream home-carbonation platform.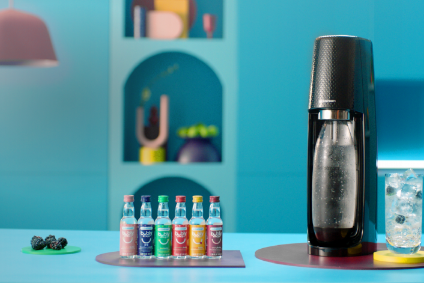 First launched in a limited-edition format in November, the six-variant range of sugar-free flavour drops is available through a number of e-commerce platforms and PepsiCo's website from today, the company said today. PepsiCo also confirmed an expansion of Bubly Drops to US brick-and-mortar stores throughout this year.
To mark the wider launch, Canadian singer Michael Bublé will reprise his brand ambassador role in a new advertising campaign.
"We couldn't think of a better marriage than SodaStream and Bubly," said Bryan Welsh, GM of SodaStream US. "Beyond our products, both brands share values rooted in playfulness, wellness, social good, and of course, sustainability."
Last month, PepsiCo revealed SodaStream will be part of its UEFA Champions League sponsorship. The group will continue to promote its Pepsi trademark, including Pepsi MAX, as well as the Lipton and 7UP brands through the partnership, with Gatorade making way for SodaStream.
What's coming up in soft drinks in 2021? - Predictions for the Year Ahead - click here for a just-drinks comment
---