FY global beverage volumes down 1%
North America Beverages organic sales drop 2%
Reported FY sales slide 2% to US$20.9bn
FY volumes fall 2%
Group organic sales up 2%
Reported FY group sales climb 1% to $63.5bn
Group operating profits up 7% in the full-year
PepsiCo has posted a slight rise in full-year 2017 group sales but beverages remained under pressure as volumes slid globally and in North America.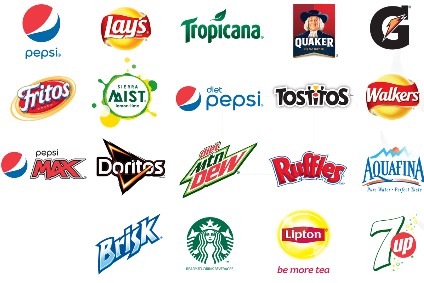 Group organics sales for the snacks and beverage giant crept up by 2% in the 12 months of last year, PepsiCo said today. However, snacks appeared to do most of the heavey lifting as volumes for the category also climbed by 2%. Global beverage volumes were down 1%.
In most of its markets, PepsiCo does not separate its snacks and drinks sales. However, at its standalone North Amercian Beverages unit, volumes for the year were down 2% as organic sales also fell by the same amount. PepsiCo blamed higher raw material costs as well as disruption from recent US hurricanes that also hit rival soft drinks makers in the country, including Dr Pepper Snapple Group. Reported sales for NAB were down 2%.
Operating profits for NAB were down 9% on a reported basis in the full-year. Reported figures were affected by a 53rd reporting week in 2016 that saw NAB reported sales and profits increase 12 months ago.
The unit's fourth quarter mirrored the full-year, with higher input costs dragging down organic sales and volumes. Operating profits in the quarter fell by 6% on a reported basis.
Meanwhile, PepsiCo announced a new share repurchase programme to buy up to US$15bn of PepsiCo common stock starting 1 July. The programme replaces a US$12bn repurchase plan that began in 2015.
PepsiCo will hope that the launch of a new flavoured water brand in North America will drive fresh growth in 2018. Bubly "further validates the company's commitment to its water portfolio", PepsiCo said last week.
To read PepsiCo's official results, click here.
---