Patrón Tequila has launched an augmented reality app as it seeks to utilise the capabilities of next-generation smart phones.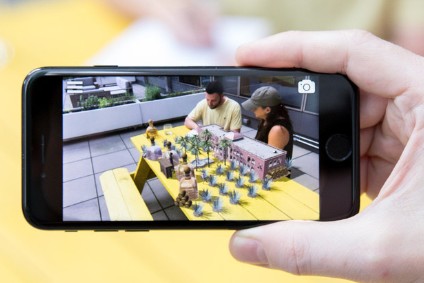 The app, called 'The Patrón Experience', is powered by the new iPhone operating system, iOS 11, which was launched this week. Augmented reality was one of the main innovations on show when Apple unveiled its new iPhone X, also this week.
Yesterday, Patrón said its namesake Tequila is one of the first brands to make "full use of this advancement in augmented reality technology", with The Patrón Experience promising to take consumers to the grounds of the Patrón Hacienda.
Once the app is downloaded, consumers can virtually plant a blue agave in a "field" - any flat surface viewed through the phone's camera. The action triggers a flourishing landscape of agave, lush greenery and a model of the Patrón Hacienda, where Patrón Tequila is produced and bottled. A virtual bartender then offers guided explanations of tasting notes and the barrel-ageing process.
Patrón's marketing head, Lee Applbaum, said the app sees the company "rewriting the rules for how consumers engage with ultra-premium spirits".
"Our goal with any technology we develop is to further elevate the way consumers interact with Patrón," he said. "Innovative technology for us is a means to an end as opposed to an end in and of itself."
Patrón was one of the first spirits brands to embrace virtual reality technology, launching the 'Art of Patrón Virtual Reality Experience' in 2015.
---