Pabst Brewing Co (PBC) has lined up the trial launch of an 8%-abv hard seltzer under its Pabst Blue Ribbon (PBR) lager brand.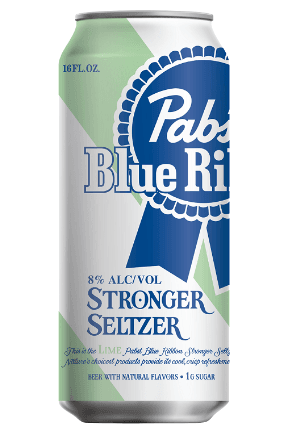 PBC said that despite the increased abv compared to other hard seltzers, Pabst Blue Ribbon Stronger Seltzer contains fewer calories than other hard beverages. A US trial of the stevia-sweetened seltzer kicked off this week in test markets including Arizona, California, Montana and Texas.
PBR Stronger Seltzer joins other alcoholic sparkling waters on in the US market such as Anheuser-Busch InBev's 4.5% Bon & Viv and 6% Natural Light Seltzer, which rolled out this week. Boston Beer Co's Truly Hard Seltzer has an abv of 5%.
"Stronger Seltzer is a fun and innovative new drink that delivers big on taste, and gives our customers something different to enjoy," said John Newhouse, brand manager at Pabst Blue Ribbon.
The new seltzer is not the only recent innovation under the PBR brand. The 5%-abv Pabst Blue Ribbon's Hard Coffee began trials in July in the US.
Hard seltzers "here to stay" - incoming Molson Coors CEO
---