Ocean Spray has unveiled a one-litre format of its Ocean Spray Sparkling Water brand exclusively for the UK.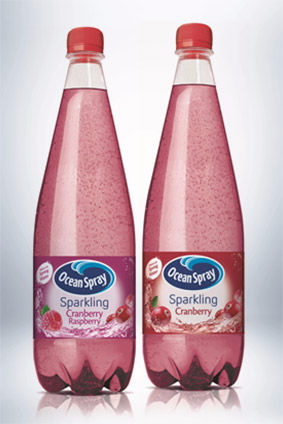 The packaging will be available from 18 January in two flavours - Cranberry and Cranberry Raspberry. The one-litre bottle is a new launch for the UK as the Sparkling Water range is only available in 25cl cans in the US, an Ocean Spray spokesperson told just-drinks.
The Cranberry Raspberry flavour is also a new arrival in the UK, the spokesperson added.
The new range will cost GBP0.75 (US$1.12) at Tesco supermarkets from next month and will go on sale at Sainsbury outlets in February.
In August, Ocean Spray said it was rolling out its Cran-Mango variant to four new markets. The product launched late last year and is now available in the US, UK Canada and Mexico.
---