Ocean Spray is targeting direct-to-consumer online sales for its recently-released functional drinks brand, Atoka.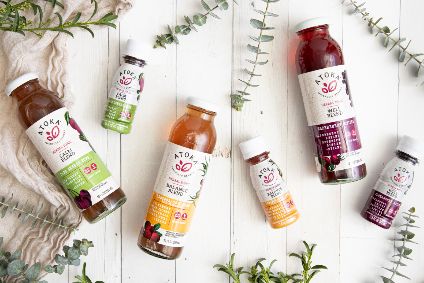 The cooperative, which launched Atoka Wellness ast year, said this week that the brand is now available to purchase via atokawellness.com. The move intends to capitalise on what Ocean Spray believes is a growing demand among consumers to improve their health & wellness habits at home during the lockdown.
The company has also released two extensions to the Atoka range, Herbal Tonics and Herbal Shots. Both are also available from the brand's website, to ship only within the US. Retaining a cranberry base, Herbal Tonics and Herbal Shots consist of "restorative herbs and nutrient-dense dark fruits".
For each purchase through the Atoka site, Ocean Spray will donate drinks to COVID-19 first responders in the country.
Earlier this year, Ocean Spray terminated the contract of its CEO as a result of a violation of the group's anti-harassment policy.
Soft drinks fight to stay relevant in COVID-19 world - Click here for a just-drinks comment
---