Nude Beverages' Nude Hard Iced Tea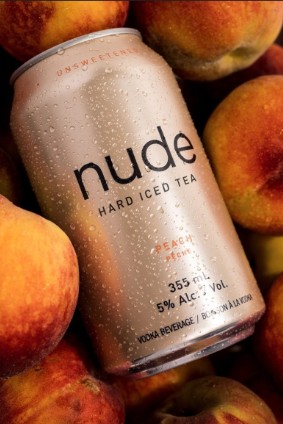 Category - Alcoholic soft drinks, vodka-based, 5% abv
Available - From this month
Location - The US, initially available in Illinois, Minnesota, Pennsylvania and Wisconsin
Price - SRP of between US$15.99 and $17.99 per 12-pack of 35.5cl cans
Canada-based Nude Beverages is lining up the nation-wide roll-out of an alcoholic iced tea under its namesake brand in the US.
Nude Hard Iced Tea launches this month in four states ahead of a wider release before the end of June. The line comprises three flavours: Lemon, Peach and Raspberry.
The carb-, sugar- and sweetener-free brand joins Nude Hard Seltzer, which hit the US last year. Using vodka as its base spirit, Nude Hard Iced Tea is brewed with black tea and has no caffeine or carbonation.
"We saw that consumers were wanting more sugar-free options, and so we knew the next step was to bring Nude Hard Iced Tea to the US," said founder & CEO Julius Makarewicz. "We're excited to introduce our American fans to a new line and expect even more expansion to come this year."
Last month, Unilever added another flavour to its Tazo iced tea range in the US.
Why consumers need more help in making healthier alcohol choices - consumer trends
---