North Korea is on the hunt for foreign investors to help fund a US$52m brewery in a new tourism development zone.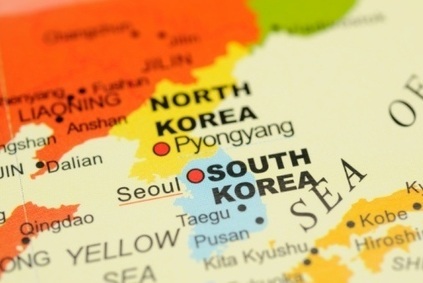 The proposed 500,000-hectolitres-a-year site, in Wonsan, a port city on North Korea's east coast will cater mostly to Chinese tourists. But, according to a company connected to the project, the site could be used to launch North Korean beer exports.
"It's a safe investment because the domestic consumption is there and it would be possible to export as well," Michael Spavor, founder of the Paektu Cultural Exchange, told just-drinks. "If the investor is interested in exporting a certain portion of the beer [then that is] one of the solutions for getting a return on the investment."
However, Spavor, who is helping to find foreign investment for the tourism zone, said that as the project would be a joint venture with a North Korean company, any beer produced would be sold under a domestic brand name.
"You could bring in Heineken or a foreign company but it would still be produced under a Korean brand," Spavor said. "They would have to make sure that they are localised in their implementation."
Spavor is organising a trip to North Korea for people interested in investing in the brewery, which is expected to take about 20 months to build. The trip will run from 18-25 September and include a visit to North Korea's best-known brewery, Taedonggang Brewing Co in Pyongyang.
Taedonggang was built in 2000 using parts taken from the dismantled Ushers of Trowbridge brewery in southern England and shipped to North Korea. According to Spavor, Taedonggang beer is regarded as one of the best in East Asia and in China can sell for about ten-times its $1 domestic price.
Despite Taedonggang, and other microbreweries that supply hotels and restaurants, demand for beer in North Korea outstrips supply. There is also a shortage of bottling capacity and most beer is sold as draught. Spavor said the new brewery could help balance demand in the Wonsan region as well as offer a foothold in a country that is warming to foreign investment.
"The DPRK is quite closed off but from my experience they are opening up and encouraging more interaction between local citizens and foreigners. This could be a place where people can interact."
The Wonsan site also includes plans for a hotels, restaurants and bus terminal. The brewery project is looking for $39m from foreign investors, with $13m coming from North Korean backers.
Applications for the investment trip close on 31 August. Details on how to join the tour can be found here.
---