Sales for almost two-thirds of New York state's craft brewers have plunged by at least 75%, according to a new survey that offers an insight into the challenges facing the US beer category.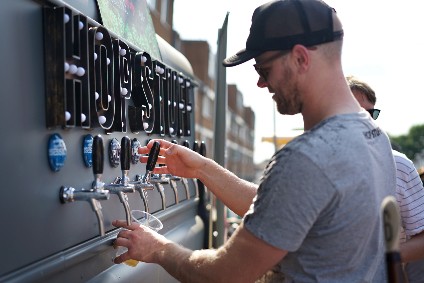 The survey, compiled by the New York State Brewers Association (NYSBA), shows that while nearly all brewers in the state have seen their sales decrease, 60% have suffered a 75% or more decline. About a third have recorded sales falls of between 20% and 74%.
Meanwhile, two-thirds of full-time employees at the brewers have been let go along with 86% of part-time staff. Under current circumstances, 44% of New York's brewers believe they can survive for three months at the most.
The survey highlights the dependence of the US independent beer sector on on-premise sales that have been almost wiped out by the closure of bars and restaurants because of coronavirus lockdown measures. Brewers are mainly turning to to-go and kerbside sales in the absence of the on-premise, the survey showed.
The NYSBA said the coronavirus has been "devastating" for the New York State brewing industry.
"An industry that pre-COVID-19 employed 20,000-plus people and had a US$5.4bn economic impact on New York State needs considerable help to sustain in the current environment," the association said. "Without more aid from local, state and federal government, this industry may face a severe decline."
According to NYSBA data, in 2018 New York State had 415 craft brewers. In the same year, New York was the sixth-biggest beer-producing US state by volume.
How the post-COVID-19 beer industry will look - Click here for a just-drinks comment
---