Nine-month sales rise 6.9% to US$3.4bn
Third-quarter builds on 5.2% half-year lift, sales up 9.9% to $1.25bn
Monster Beverage Corp has seen its sales hit a record in the third quarter, with the group's top-line climbing by just under 10% in the three-month period, hitting US$1.25bn.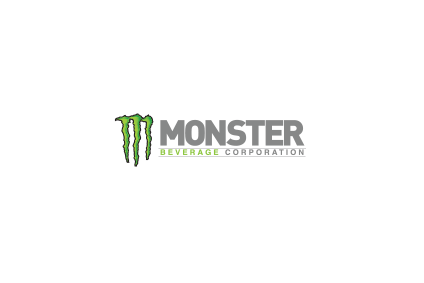 The performance - the best quarterly sales in Monster's history - came against ongoing changes in "consumer channel preferences and package configurations", the company said late last week. While the second quarter saw footfall in the US's 'convenience and gas' channel slide, improving numbers were witnessed in the three months to the end of September.
During the quarter, the group's namesake energy drinks portfolio, along with the Reign Total Body Fuel brand, delivered a combined 9.9% increase in sales. The 'strategic brands' stable, comprising energy brands purchased from The Coca-Cola Co when it bought into the company six years ago, was up 12% in Q3 to $1.16bn.
The three months helped drive year-to-date sales to +6.9% on the corresponding period in 2019.
Monster Beverage Corp 2020 - Sales versus 2019
Source: Company results
CEO Rodney Sacks
"The company performed well in the third quarter, achieving record quarterly net sales, despite the ongoing impact of the COVID-19 pandemic in most of our markets. In particular, net sales in EMEA, for both the Monster Energy and the Strategic Brands segments, improved sequentially in the third quarter, although the COVID-19 pandemic continued to negatively impact this region.
"According to Nielsen, the energy drink category continues to grow in most of our markets, including the US."
Beneath the upbeat numbers, however, were concerns raised by an analyst that Monster has a battle on its hands in the US with Red Bull. Citing the most recent Nielsen figures, Cowen's Vivien Azer noted that Monster was losing share to Red Bull in the country's energy drinks market. "Management called out better execution by Red Bull likely due to its in-house, dedicated distribution system as well potential growth driven by consumers who previously drank Red Bull in bars purchasing it in off-premise channels to continue using it as a mixer for at-home alcohol occasions," Azer noted.
To access Monster Beverage Corp's third-quarter and year-to-date results, click here.
How COVID has changed consumers' demands and soft drinks is adapting its innovation - Click here for a just-drinks comment
---