The UK division of Nestlé Waters has lined up a TV debut in the country for the 'Tastefully Light' line from its Sanpellegrino sparkling water brand.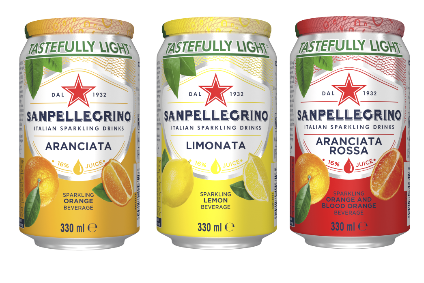 The unit has invested around GBP2.5m (US$3.14m) on the activation, which was announced today. Set to air from 3 August for four weeks, 'Take the Time for Taste' will highlight Sanpellegrino's Italian provenance.
Nestlé Waters is also updating the packaging for three Tastefully Light variants - Aranciata (Orange), Limonata (Lemon) and Aranciata Rossa (Blood Orange). The new-look emphasises Nestle's claim that the line contains almost one-third less sugar than competing brands in the UK.
The range also includes Limone e Menta (Lemon & Mint), Clementina (Clementine), Pompelmo (Grapefruit), Melograno e Arancia (Pomegranate & Orange) and Arancia & Fico d'india (Prickly Pear & Orange).
"As consumers become increasingly conscious of their health, they are looking for ways to reduce their sugar and alcohol content with healthier soft drink alternatives that won't compromise on taste," said Nestlé Waters' shopper marketing manager, Severine Hemms. "With 30% less sugar than similar sugar-sweetened beverages, Sanpellegrino Tastefully Light is ideally suited for the out-of-home channel, as consumers look for alternatives that offer some novelty without compromising on taste."
Last week, Nestlé Waters relaunched Sanpellegrino's 'Classic Italian Taste' line in the UK.
What does the return of big soft drinks brands mean for health & wellness? - Click here for a just-drinks comment
---