Molson Coors has released a new glass for its Cobra lager brand that claims to pour a smoother pint with an improved head.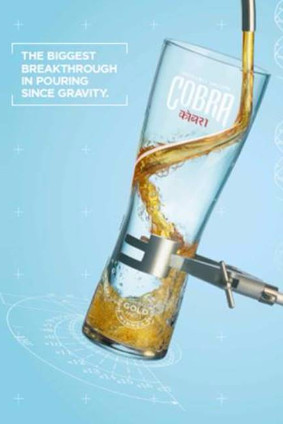 The design of the 'Smooth Pour' glass allows liquid to flow around the glass to the base, Molson Coors said today. It better releases the smell of the beer and produces "an optimal head formation", the company added.
"Our preliminary research revealed that 75% of consumers state quality and service as the most important factors relating to going out and that propriety glassware is seen as an enhancement of the brand experience," said Ali Pickering, brand director portfolio for Molson Coors.
To support the launch, a new service ritual has been developed for bar staff along with out-of-door, social media and video-on-demand ads that claim the new design is "the biggest breakthrough in pouring since gravity". A landing page for the activation can be found here.
The glass is available in selected on-trade outlets across the UK, Molson Coors said.
---