H1 organic sales dip 4%
Reported sales down 2% to US$5.4bn
Q2 organic sales improve to -2%
Global volumes down 3% in H1
CEO promises to "aggressively" address North America volumes
Molson Coors sales declines improved slightly in the second quarter of the year but a global volumes drop saw the US and Canadian brewer pledge to address weakness in its home markets.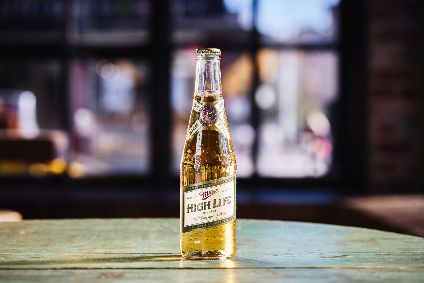 Q2 organic sales dropped 2% compared to a 7% fall in the opening quarter. The improvement meant H1 sales came in 4% down on the same period last year.
However, worldwide brand volumes were down 2% in Q2 driven by declines in the the US (-5%) and Canada (-2%) that were only partially offset by Europe (+3%). The drop follows a 3% global fall in Q1, and Molson Coors CEO Mark Hunter said he is "aggressively addressing" volume performance in North America.
Hunter added: "We were pleased with the sequential improvements in the second quarter for top and bottom line results. Our full year underlying cost savings and free cash flow guidance has not changed, despite ongoing industry demand challenges in the US and Canada and inflationary pressures."
Also yesterday, Molson Coors agreed a joint-venture with cannabis producer The Hydropothecary Corporation to develop non-alcoholic cannabis beverages.
Molson Coors Q2 2018 - Reported sales by Region
| | | | | |
| --- | --- | --- | --- | --- |
| | The US | Canada | Europe | Molson Coors International |
| 2017 | 2138 | 407.6 | 524.7 | 65.1 |
| 2018 | 2072 | 397.4 | 586.1 | 67.9 |
Source: Company results
---