Molson Coors Beverage Co is to rebrand its Coors Light beer as Coors in the UK as the group paves the way for the launch of Coors Original.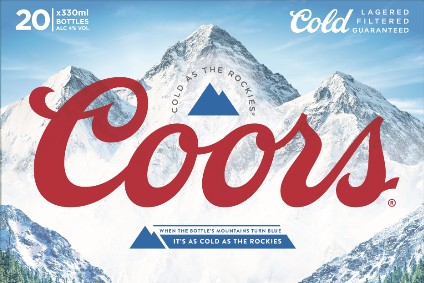 The company today announced a "multi-million-pound" marketing campaign in the UK for the 4% Coors Light that includes the name change. According to Molson Coors' UK management, the new name is "more distinctive and appealing".
The new Coors, which will roll out from March next year, will align with the launch in the UK of Coors Original, a beer based on the first Coors lager sold in 1873. Molson Coors said Coors Original is a "more complex, fuller flavour" beer compared to Coors Light, and will be positioned in the premium beer category.
Coors Original will be released in the UK later this year. In the US, Coors Original is called Coors Banquet.
Sophie Jamieson, Coors marketing controller at Molson Coors, said: "Our ambition is not only to propel Coors into the UK's top five beers, which is why we've put significant spend behind the brand, but also to continue to scale our presence and expand our portfolio throughout what looks to be a very exciting year in 2021."
"The rest of Europe is so primed for hard seltzer" - just-drinks speaks to Loon Water co-founders Fabio & Francesca Bruni
---