Moet Hennessy's Ardbeg Twenty One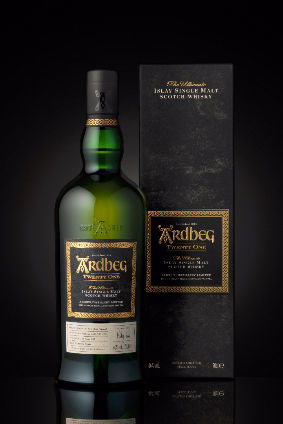 Category - Scotch, single malt, Islay, 46% abv
Available - From 21 September
Location - Global, to members of the "Ardbeg Committee"
Price - In the UK, GBP310 (US$410) per bottle
Moet Hennessy's Ardbeg brand will release a limited edition 21-year-old single malt Islay whisky later this month. The iteration is available exclusively to Ardbeg Committee members.
According to the company, the whisky was distilled during "one of the most turbulent times" in Ardbeg's history - the mid-1990s. Following a period of closure in the 1980s, Ardbeg was acquired by Allied Distillers in 1989, then closed again, in 1996. At the time, a group including now-distillery manager Mickey Heads set aside a number of casks. Ardbeg was purchased by Moet Hennessy's The Glenmorangie Co in 1997.
Heads chairs the Ardbeg Committee, which was formed to ensure that "the doors of Ardbeg never close again". The committee comprises 120,000 members in 130 countries.
---