The Indian unit of Moët Hennessy has officially opened its first winery in the country, dedicated to producing the Chandon sparkling wine brand.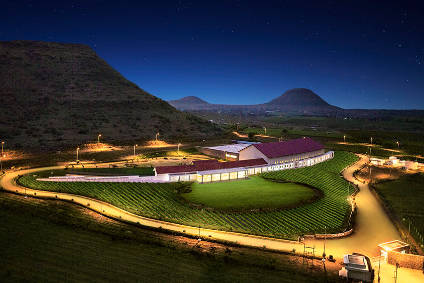 The winery, situated in Dindori, Maharashtra, has been in operation since 2014, although Moët Hennessy only opened the facility officially last week. Between Chandon's launch in India in 2013 and the beginning of production on the Dindori site, Moët Hennessy India had utilised a contractual arrangement with another winery in the country.
"This is a significant moment for us at Chandon," said Moët Hennessy's head of Chandon, Davide Marcovitch. "The opening of the winery in the Nashik region reiterates our commitment to India."
Steven Bullock, the MD of Moët Hennessy India, added: "As an invest-to-grow market for the company, India represents huge potential for our portfolio of wines, Champagnes and spirits. This is an exciting time to be here."
With annual capacity of 50,000 cases, and with the scope to increase in the future, the winery produces Chandon Brut, a blend of Chenin Blanc, Chardonnay and Pinot Noir, and 100% Syrah Chandon Brut Rose.
The Chandon brand saw sales in India double last year, with group sales in the country growing by around 20%, according to Bullock.
Besides India, Chandon is also produced in Argentina, Brazil, the US, Australia and China.
Last year, group CEO Christophe Navarre told just drinks that the company hoped to make Chandon its "third pillar" brand, along with Hennessy and Moët.
---