Full-year sales climb 5% to EUR4.8bn (US$5.1bn)
Profits from recurring operations jump 10% to EUR1.5bn
Hennessey volumes up 10%
Moët Hennessy has posted a strong jump in full-year sales and profits as healthy Cognac growth in China fuelled increasing optimism over the rebounding spirit.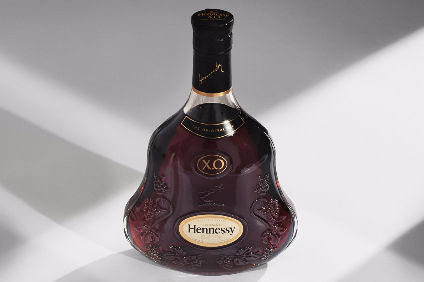 The spirits & wine unit of luxury goods maker LVMH said yesterday that sales for 2016 were up 5% to EUR4.8bn (US$5.1bn). Organic sales increased 7%, while profits from recurring operations jumped by 10% to EUR1.5bn.
The growth follows a 16% sales jump and 19% increase in profits from recurring operations in 2015.
Hennessy Cognac led the 2016 performance, with a 10% jump in volumes over the year. Moët Hennessy said growth in the US was continuing while momentum in China improved over the year-prior. China volumes would also have been boosted by an earlier Chinese New Year this year.
The volumes jump for Hennessy continues the good news for Cognac after Remy Cointreau this month delivered a 22% Q3 sales growth for House of Remy Martin.
Cognac's global sales levels dropped after the introduction in China of extravagance laws that clamped down on gifting and banqueting by government officials. Cognac suppliers were forced to shift supply to other markets such as the US, however signs of a turnaround that began last year are growing in strength.
Overall, LVMH today delivered growth in all of its categories, which include fashion & leather goods and perfumes & cosmetics. Sales for the group were up 5% to EUR37.6bn and profits from recurring operations climbed by 6% to EUR7.02bn.
Bernard Arnault, LVMH's chairman & CEO, said: "LVMH achieved an excellent performance in 2016 within a context of geopolitical and economic instability. In an environment which remains uncertain, we can count on the appeal of our brands and the agility of our teams to strengthen, once again in 2017, our leadership in the universe of high quality products."
The company announced its results after the close of trading on the Paris bourse. In trading today, the stock was down 0.5% as of 13:22.
To read the company's full results, click here.
---