Milk & Honey Distillery's Experimental Series Second Edition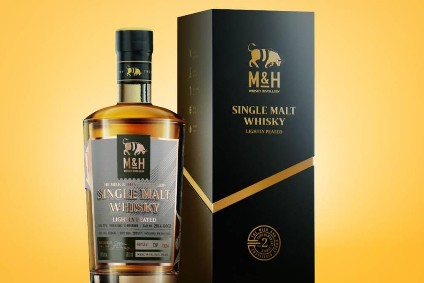 Category - Spirits, whisky, single malt
Available - From this month
Location - Israel
Price - ILS449 (US$130) per 50cl
Israel's first single malt whisky distillery, Milk & Honey, has launched its second variant.
Experimental Series Second Edition follows the first edition released last year. The inaugural expression was Milk & Honey's first launch and claimed to expand the borders of the world whisky map in the single malt category.
The new expression was distilled in April 2014 in the early stages of setting up the distillery and before it was established in south Tel Aviv. Distillation was overseen by Jim Swan, a master distiller who died last year. Swan was instrumental in the establishment of a number of new whisky distilleries around the world.
The second edition is lightly-peated and aged and matured over 43 months in an American oak cask and an ex-Bourbon cask. It will be on show at Whisky Live 2018 in London at the end of this month.
---